CIMNE supports the official Spanish association Young Water Professionals-Spain (YWP Spain). Among other initiatives, the association has carried out two meetings within the framework of two relevant national congresses: iWater 2016 and CONAMA 2016.
The CIMNE researcher David J. Vicente has participated at the 1st National Meeting of the YWP-Spain that took place during CONAMA 2016. Vicente gave a talk entitled "Numerical modeling in the improvement of water resources management".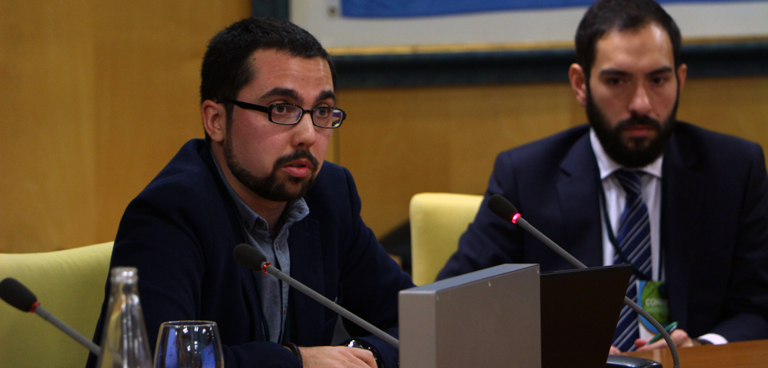 David J. Vicente during his talk at CONAMA 2016
About YWP Spain
Created in the summer of 2015 and officially constituted in 2016 with the support of the Spanish Association of Water Supply and Sanitation (AEAS), the Young Water Professionals-Spain (YWP-Spain) has more than 120 members from administrative agencies, research centers, universities, NGOs, associations, consultancies and other professions related to the water sector.
YWP-Spain is a body of the International Water Association (IWA), the sector's benchmark organization worldwide. This international network, made up of its national groups, is represented in five continents, and seeks to serve as a bridge between professionals of different ages, interests and backgrounds.
The Spanish division has been structured in several coordination areas: international events, communication, innovation, among others. It has to be noted that the CIMNE researcher David J. Vicente participates in the coordination area of 'Innovation and academic training'.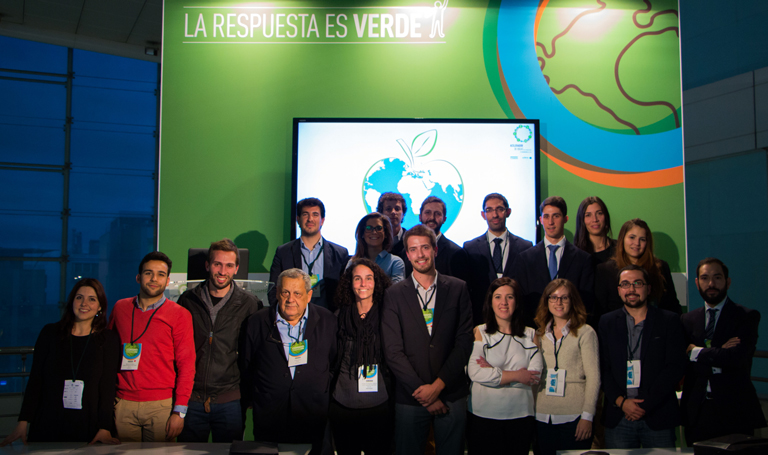 Partipants at the 1st National Meeting of the YWP-Spain