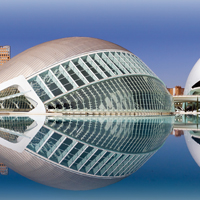 The Spanish Society on Numerical Methods in Engineering (SEMNI) and the portuguese association APMTAC organize the Congress on Numerical Methods in Engineering (CMN 2017) on 3rd-5th July 2017 in Valencia (Spain).
The objective of the congress is to act as a forum to compile the most relevant scientific and technical works in numerical methods and computational mechanics areas, and also its practical applications. So, the scientific programme of the congress will be structurated in thematical sessions according to different specialties in the field.
This meeting will be a meeting point for not only portuguese and spanish researchers, also latinamerican community will participate in it.