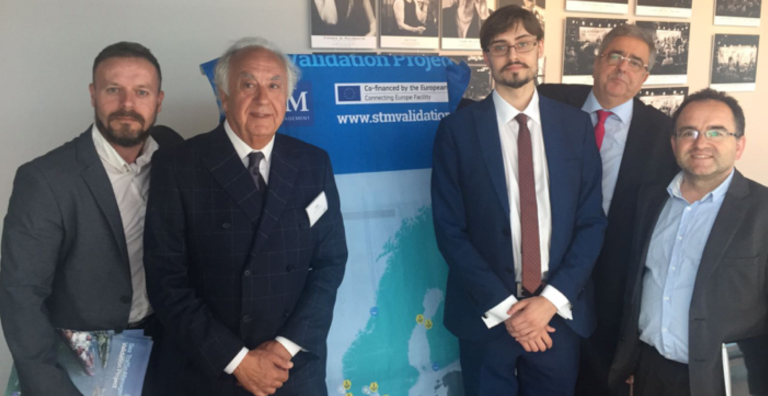 From left to right: Jordi Jiménez (CIMNE), Jesús Carbajosa (CIMNE), Adriano Howlett (ACI), José Anselmo (European Commission), Pedro Arnau (CIMNE).
ACI's European Environmental Ports Conference 2017 has taken place in Antwerp, Belgium, on 7th – 8th June 2017. The event brought together senior representatives from the global port community and shipping companies, as well as environmental policy-makers, academic experts, consultants, and technology providers. CIMNE has participated at the European Environmental Ports Conference 2017 as a partner of STM project.


José Anselmo (chairman) Principal Administrator at the European Commission (EC) and Former Directorate-General for Mobility and Transport (EC).
The two-day event featured informative presentations on the very latest challenges, solutions and developments in reducing emissions, pollution and energy consumption, as well as engaging discussion around the exciting potential of co-operation and symbiosis.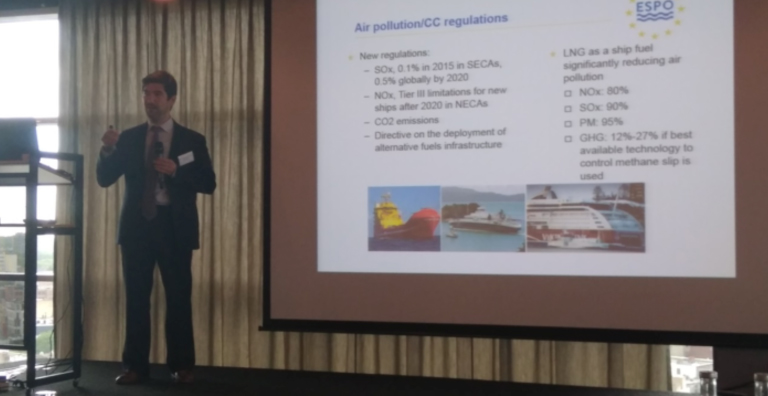 Sotiris Raptis, Senior Policy Advisor Environment and Safety, EcoPorts Coordinator (European Sea Ports Organisation, ESPO)
Given the increasing focus on environmental regulations from the IMO and policy makers in the maritime sector, there is a growing responsibility and requirement of ports to reduce their environmental impact. Therefore, it is an important time to share best practices and explore new technologies and methodologies in order to advance daily operations of a port with minimal ecological consequences.