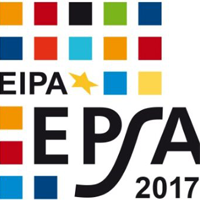 The STM project, which promotes a sustainable maritime transport by defining and testing the concept of Sea Traffic Management (STM), has been nominated for the European Public Sector Award 2017 (EPSA).
Among the 147 projects applied, 34 were deemed Best Practice and 12 were nominated, one of only four in the European and national category. The STM project, coordinated by Swedish Maritime Administration and with the participation of CIMNE as a partner, is set to change the maritime world.
Fabio Renda, ICT Project Manager & Software Engineer from the CIMNE TIC research group, asked about the project, explains in an interview that "The STM is developing the infrastructure to communicate and operate in the e-maritime field. It will be the base and backbone of e-maritime in the future. Using STM infrastructure and standards, you can build new technical services for the maritime field. Then you can combine these technical services and build increasingly complex operational services such as Route Optimisation, Winter Navigation and Enhanced Monitoring".
Further information about STM Award | Interview to Fabio Renda