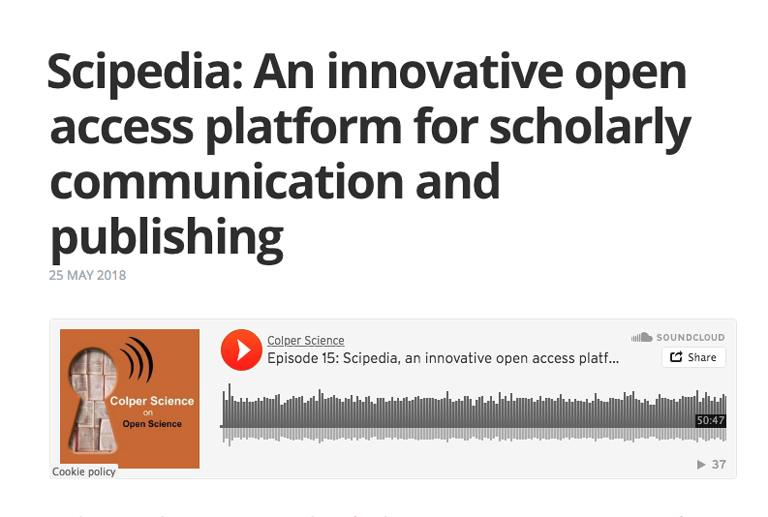 The prestigious Colper Science organization, a reference on open and efficient scientific publishing, has released a one hour podcast on Scipedia.
Colper Science is a project which aims at promoting open science and efficient scholarly communications through its social media and podcasting.
Scipedia is an innovative platform promoted by CIMNE to create and disseminate repositories of collections of publications and multimedia content of organizations following the Open Science and Open Data philosophy. It is useful both to create collections of each individual of the organization, as well as groups of them (departments, institutes, etc.) and, ultimately, of the organization itself.
The collections can be archived within the general platform of Scipedia, or have a direct and personalized access that gives direct visibility to the organization in question.
An interesting feature of Scipedia is that publications can be archived in the original format in which they were written and incorporate metadata (eg. Excel tables) and multimedia material.
From there users can generate files in PDF or EPUB format. In addition Scipedia contains tools to manage publications with the social networks philosophy.