ECCM-ECFD 2018, held Glasgow on 11-15 June, saw nearly 1,900 attendees from 54 countries and more than 1,700 technical presentations across computational solid and fluid mechanics, coupled problems, and associated numerical and computational techniques.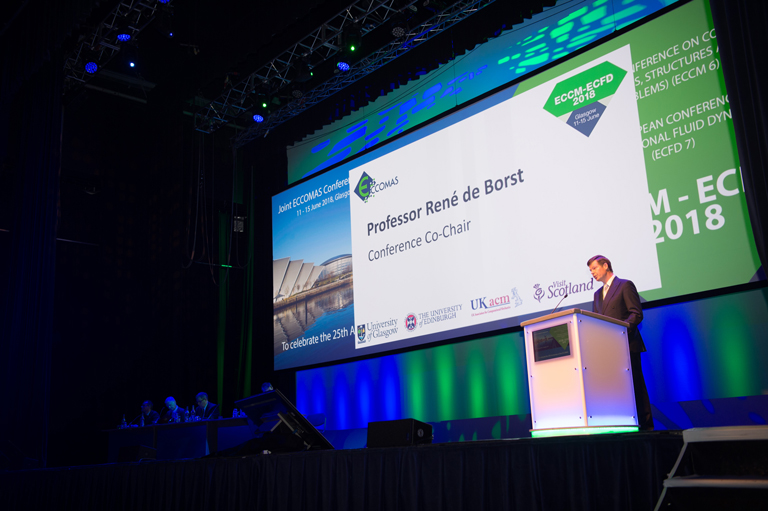 From left to right: René de Borst & Chris Pearce, Co-Chair and General Secretary of ECCM-ECFD 2018
The conference was hosted by The University of Glasgow, The University of Edinburgh and the UK Association of Computational Mechanics (UKACM) and organized by the CIMNE Congress Bureau. During the Opening Session the ECCOMAS Awards were delivered by the President Michał Kleiber.

ECCM-ECFD organization team
Prof. Ramon Codina, leader of the Fluid Mechanics Group of CIMNE, was awarded with the prestigious Prandtl Medal, for his outstanding and sustained contributions to the area of computational fluid dynamics.


Related news: "Ramon Codina receives the Prandtl Medal at the ECCM-ECFD 2018"