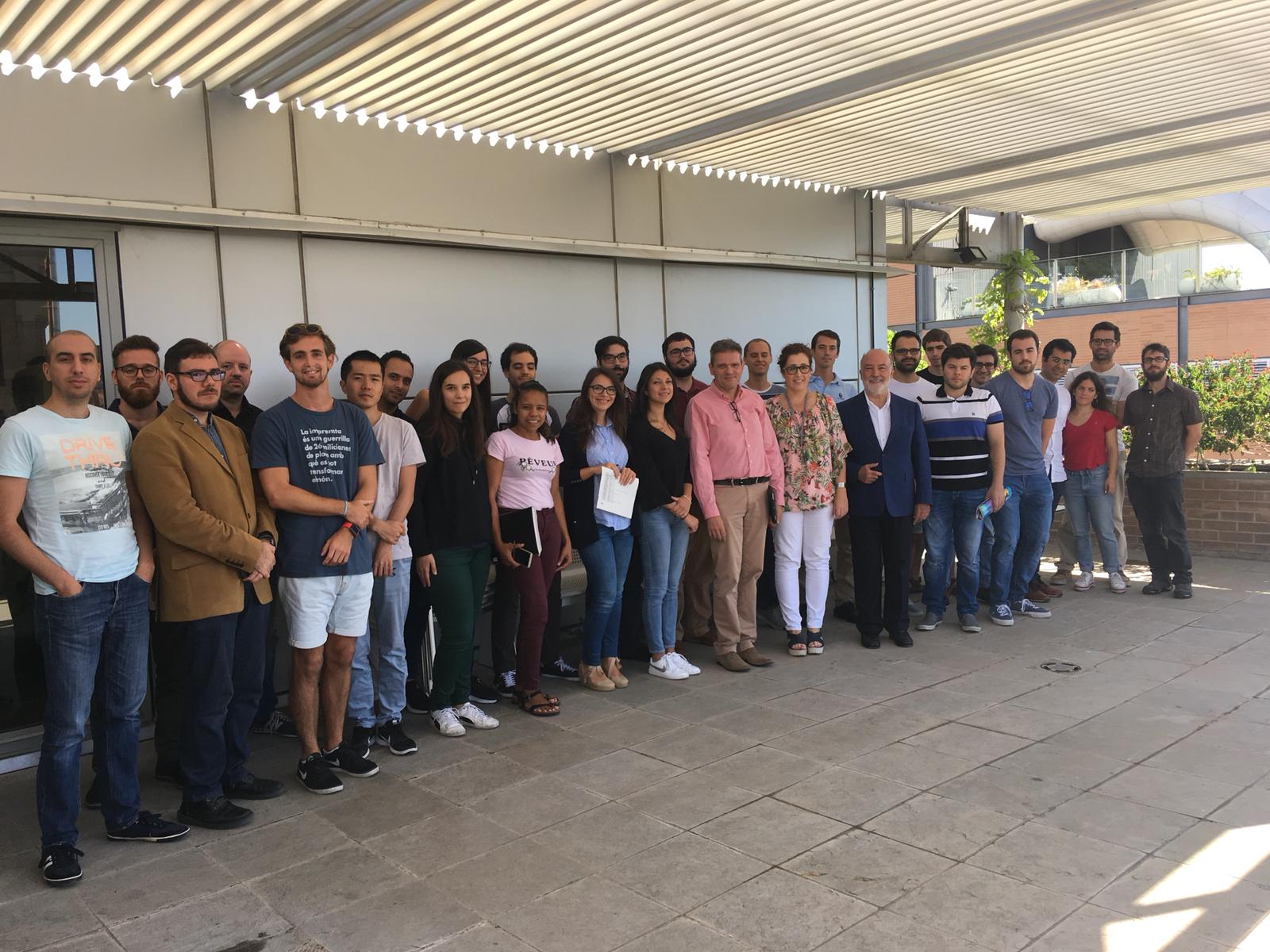 On September 28th, 2018, the International Centre for Numerical Methods in Engineering (CIMNE) gathered in its premises in Barcelona (UPC North Campus) some 30 PhD students who are currently developing their research at CIMNE in the framework of different doctorate programmes (Structural Analysis, Soil Engineering, Geomechanical Engineering, Civil Engineering, etc.) of the Technical University of Catalonia (UPC).
Profs. Eugenio Oñate (CIMNE director) and Pedro Díez (Scientific Director of CIMNE and Director of the Civil Engineering School of UPC) and Ms Anna Font (General Manager of CIMNE) participated in the meeting and presented the general activities and objectives of the center for the new academic course.
The PhD students were invited to participate actively in the CIMNE Coffee Talks and the CIMNE Seminars planned for this course.