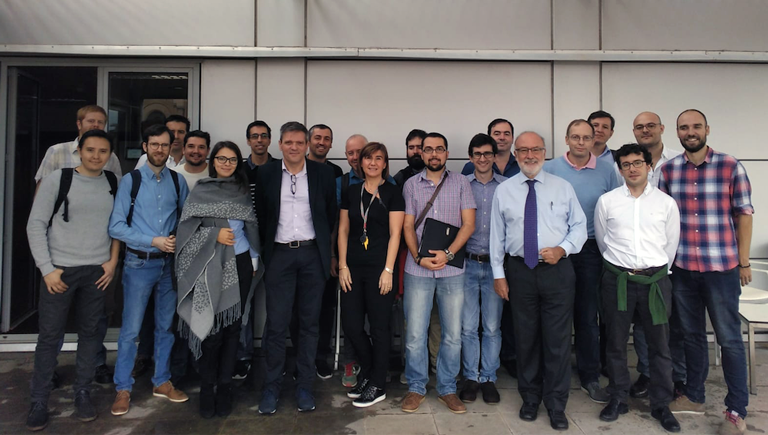 The Postdocs and Assistant Research Professors participants at the meeting with Prof. Pedro Díez, Prof. Eugenio Oñate and the staff Scientist of CIMNE Dr. Cecilia Soriano
On October 9th, 2018, the International Centre for Numerical Methods in Engineering (CIMNE) gathered in its premises in Barcelona (UPC North Campus) some 20 Postdocs and Assistant Research Professors who are currently developing its research on the different research lines of CIMNE.
Profs. Eugenio Oñate (CIMNE director) and Pedro Díez (Scientific Director of CIMNE and Director of the Civil Engineering School of UPC) gave a talk to introduce the general activities and objectives of the centre for the new course.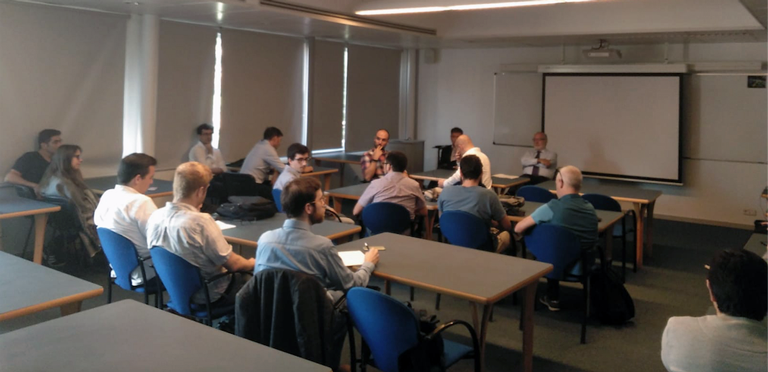 Profs. Pedro Diez and Eugenio Oñate during the talk