The International Centre for Numerical Methods in Engineering (CIMNE) and the Cartographic and Geological Institute of Catalonia (ICGC) have signed a cooperation agreement. The agreement signature has taken place on October 10th, 2018 at CIMNE premises at UPC North Campus (Barcelona). Dr Eugenio Oñate, director of CIMNE, and Dr. Jaume Massó, director of ICGC, have signed the agreement on behalf of both organizations.

From left to right: Dr. Eugenio Oñate (CIMNE) and Dr. Jaume Massó (ICGC)
The objectives of the agreement are to foster joint activities for research cooperation and technology transfer in the field of Predictive Territory Management (PTM) and related fields using geographic imaging technology and data and numerical methods and modelling tools available to ICGC and CIMNE, respectively. Applications of PTM envisaged in the short term are the modelling and simulation of risk scenarios related to water and air pollution hazards, traffic mobility and pedestrian crowd motions under extreme events, among others.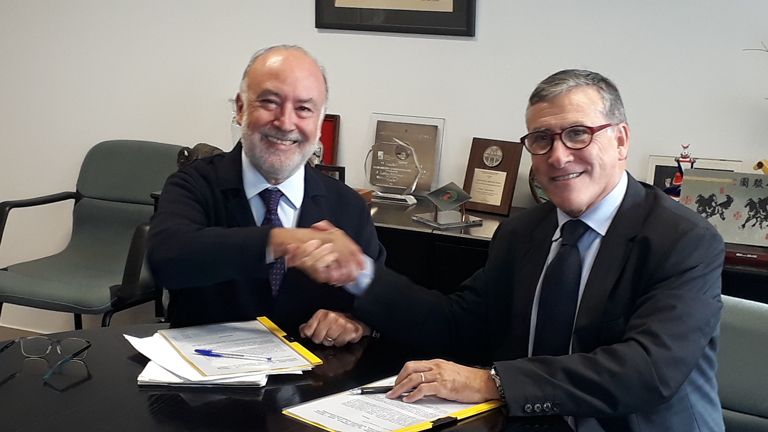 From left to right: Dr. Eugenio Oñate (CIMNE) and Dr. Jaume Massó (ICGC) during the signature act