On November 5th, 2018, the researcher of CIMNE Lluís Monforte has been awarded his PhD by the Technical University of Catalonia. Dr. Monforte presented his thesis entitled Insertion Problems in Geomechanics with the Particle Finite Element Method, which was qualified as Excellent Cum Laude. The research was conducted under the supervision of Professors Marcos Arroyo, Antonio Gens and Josep Ma Carbonell.
The exam committee was composed by Eugenio Oñate (UPC/CIMNE), Manuel Pastor (UPM) and Helmut Schweiger (TU Graz).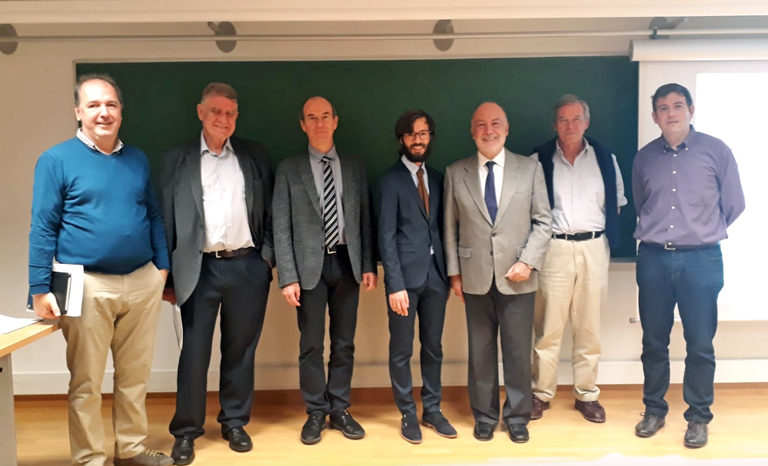 From left to right: Marcos Arroyo, Antonio Gens, Helmut Schweiger, Lluís Monforte, Eugenio Oñate, Manuel Pastor and Josep Maria Carbonell.