CIMNE spin-off company Buildair has successfully erected the largest inflatable hangar ever conceived in the world in Jeddah Airport, Saudi Arabia, for Saudi Aerospace Engineering Industries (SAEI), a subsidiary of Saudi Arabian Ailines. This structure was designed and manufactured by Buildair in its facilities in Molins de Rei, Barcelona, and was completed in a 5-months record time.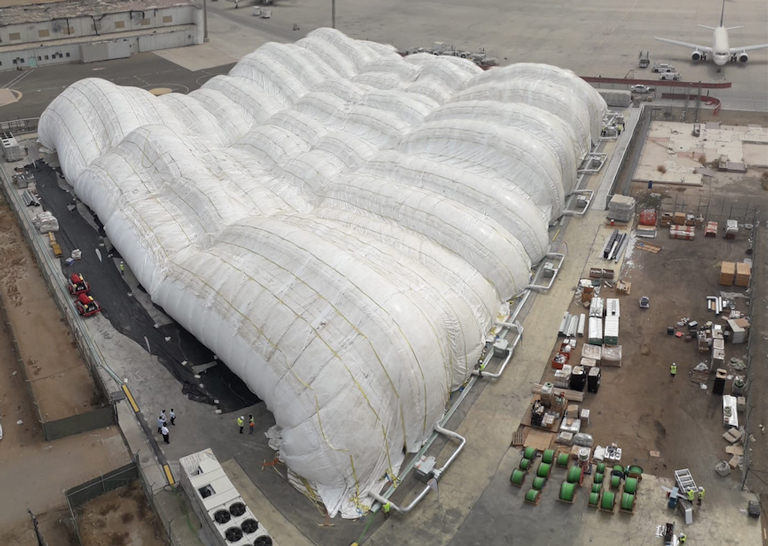 The H75-SAEI hangar during the inflation process
The structure of the H75-SAEI hangar is 50% larger than the largest hangar ever designed and built by Buildair up to date, namely, the H54 hangar in Airbus Getafe Air Base in Madrid, Spain, which already was a World Record when it was built in 2013. The main body of the hangar has an outer width of 90 meter (with 8 m diameter tubes), over 30 meters in height and an approximate length of 98 meters and it has been designed to host an Airbus 300 or a Boeing 777-200ER during an expected lifetime of 7 years. The main function of this inflatable structure is to serve as shelter for the storage, construction and maintenance of the Saudi Airlines fleet.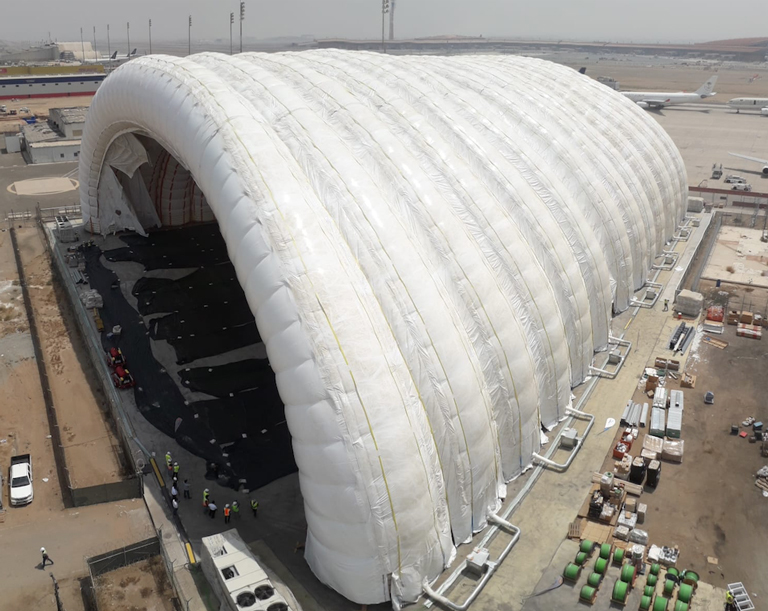 The H75-SAEI hangar after inflation
The installation of the H75-SAEI hangar –including inflatable and textile elements, metallic parts for enclosures and anchorages and a firefighting and air-conditioning system- was shipped by sea to Jeddah in 24 containers of 40-feet each, took less than a month in setting up and was finally erected on June 26th, 2019.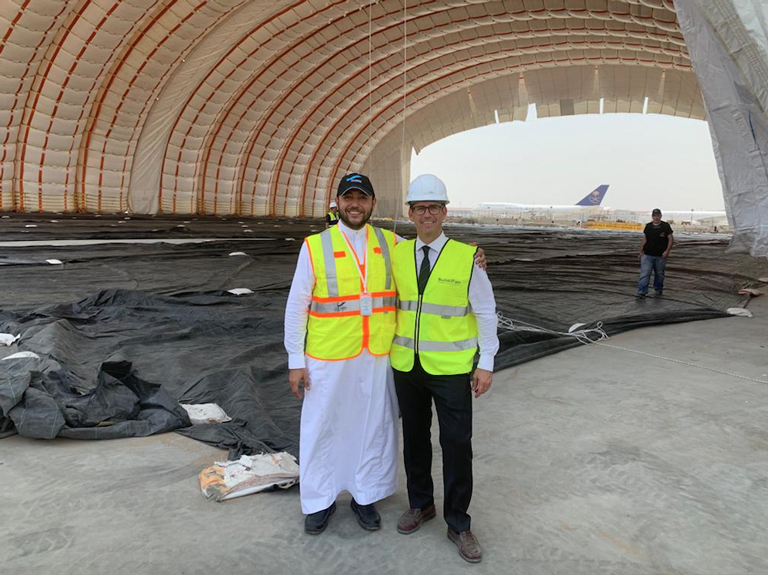 Jordi Pirretas (CEO of Buildair) (right) and Ahmad A. Rayyis (Facility Management Director of SAEI) (left) inside the H75-SAEI hangar.

Read article published in La Vanguardia