Each year, ICE Publishing, the publishing division of the Institution of Civil Engineers (ICE), acknowledges the best works published in its journals at the ICE Publishing Awards ceremony, which took place in London (UK) on October 11th.
Thermal effects in landslide mobility, published in Géotechnique and authored by CIMNE researchers Núria Pinyol (UPC/CIMNE), Mauricio Alvarado (UPC/CIMNE), Eduardo Alonso (UPC/CIMNE) and Francisco Zabala (University of Seville), has been awarded the Telford Gold Medal for the Best paper overall.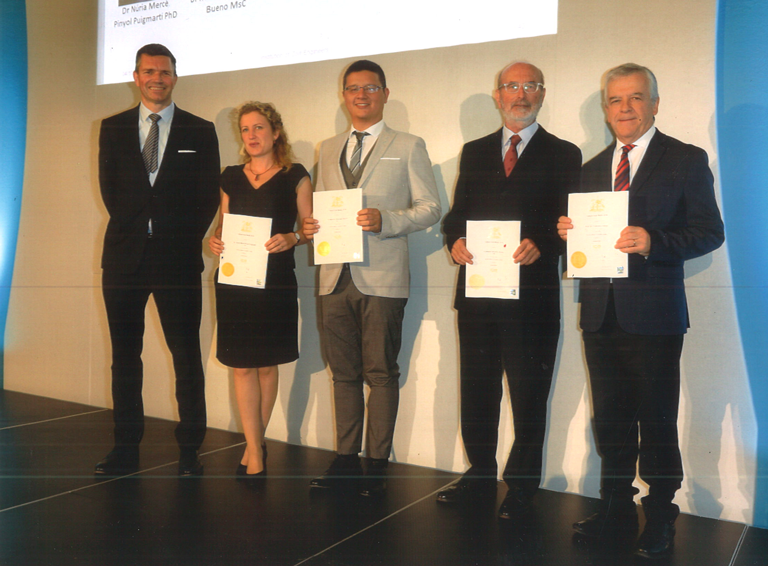 The authors of the paper during the award ceremony
The Telford Medal is the Institution's highest award for papers. It was introduced in 1835 by Thomas Telford (1757-1834), the first president of the institution, and represents an important recognition the field of geomechanics.
The institution awards authors from both industry and academia who have produced work judged by their peers to be of exceptional quality and benefit to the civil engineering, construction and materials science community.
Each paper is free to view on ICE Virtual Library in perpetuity as part of its commitment to furthering knowledge and best practice.