On the 29th of October, the LLAVOR 3D Community has celebrated its General Assembly with all its partners during a side event of the IOT Solutions World Congress, held from the 29th to the 31st of October in Barcelona. The event brought experts in the field of additive manufacturing and 3D printing together, presenting preliminary results of the ongoing projects of the LLAVOR 3D Community.
In addition, on the 30th of October, Òscar Alonso, coordinator of the LLAVOR 3D Community, presented the Community during the INDUSTRY fair including its ongoing projects during a dedicated session. He exposed the R&D activities being carried out and how companies benefit from the adoption of additive manufacturing and 3D printing and how they improve their competitiveness.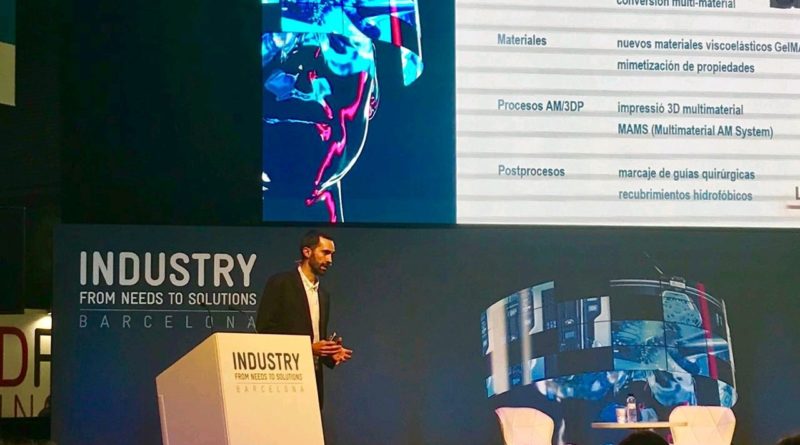 Òscar Alonso, coordinator of the LLAVOR 3D Community, during his presentation during the INDUSTRY fair
The LLAVOR 3D Community is coordinated by Leitat and is working on four different projects that develop new software tools, new materials, more efficient and versatile production processes, new post processes and surface treatments as well as new 3D printing applications. CIMNE partipates in this community as a partner in the project PRO2 to build an R+D+i ecosystem for the implementation and adoption of Additive Manufacturing / 3D Printing to manufacture indistrial products and industrial production processes (Community RIS3CAT Llavor3D).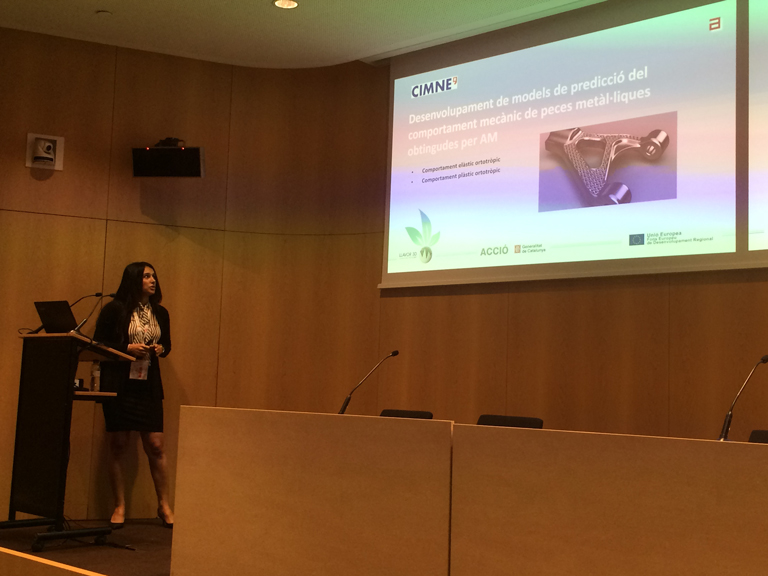 Narges explaining the activities of CIMNE in the context of TRANSPORT and PRO2 projects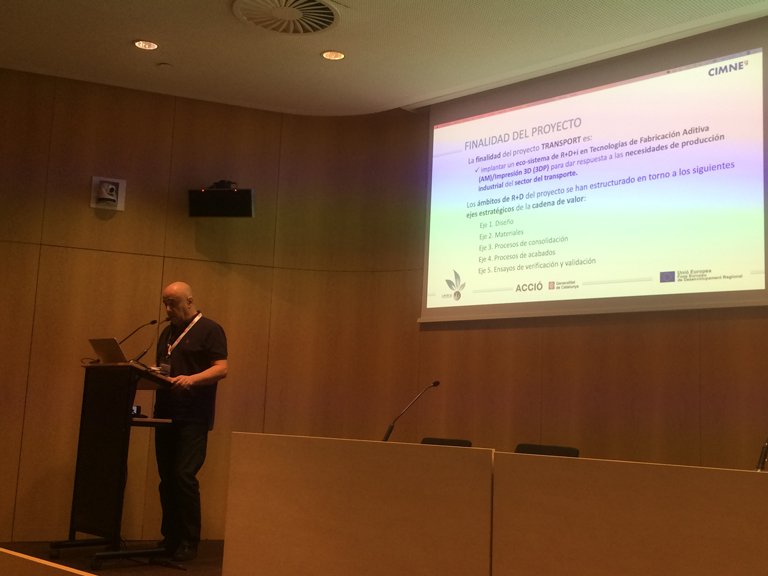 Carlos Agelet, PI of the TRANSPORT project, presenting the advances made during the first 22 months of the project.