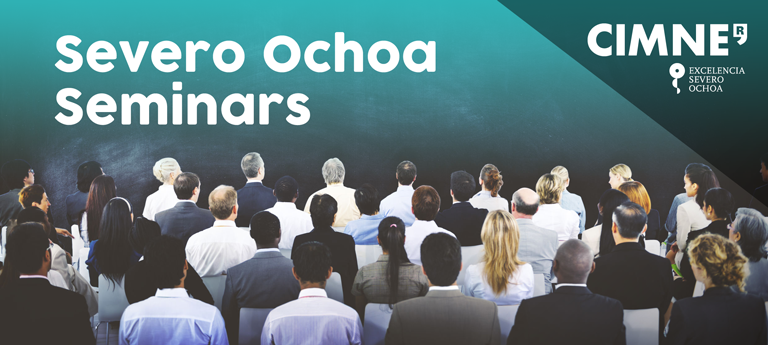 CIMNE promotes a programme of seminars that addresses four scientific challenges of high impact to the welfare of citizens, related to the development of new materials, construction, transport, manufacturing, environment, energy and security. The seminars are funded by the Severo Ochoa Programme (2019-2023).
The seminars will take place at the Zienkiewicz Conference Room located in the CIMNE premises (UPC Campus Nord, c/ Gran Capità S/N, 08034, BCN)
ATTENTION! As COVID-19 prevention measures, the seminars will be held in two modes: online or blended. Registration is mandatory if you want to go in person and requires confirmation from the organization. The capacity of the room is limited to respect the safety distance between the attendees.