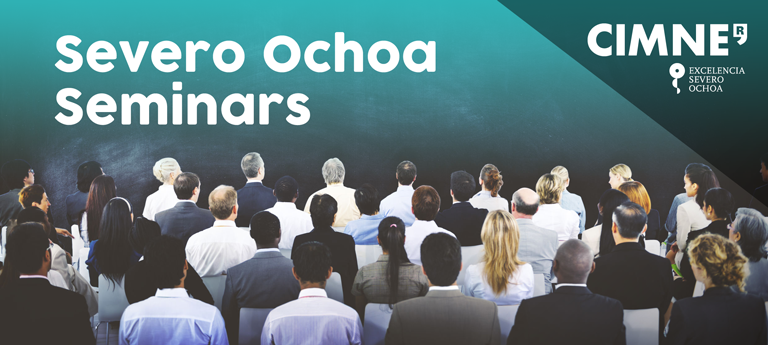 CIMNE promotes a programme of seminars that addresses four scientific challenges of high impact to the welfare of citizens, related to the development of new materials, construction, transport, manufacturing, environment, energy and security. The seminars are funded by the Severo Ochoa Programme (2019-2023).
The seminars will take place at the Zienkiewicz Conference Room located in the CIMNE premises (UPC Campus Nord, c/ Gran Capità S/N, 08034, BCN)
ATTENTION! The seminars that appear in this program may be postponed and cancelled due to the recommendations of the health authorities to combat the COVID-19 virus. We will be reporting as events unfold.
Juan Pedro Roldan-Blasco


online!



Structural performance and numerical assessment of polymeric AM components fabricated by Fused Filament Fabrication (FFF)
Michele Chiumenti


new date!