The home confinement restrictions imposed by the Covid-19 pandemic have meant a period of intense telematic work in all CIMNE activities.
Once these restrictions are slowly being removed and everyday life shifts towards the so-called "new normality", CIMNE staff has also started to work in face-to-face mode.
The pictures below show snapshots of recent working meetings held in CIMNE, while keeping the safety restrictions that the transition towards the new normality imposes.
We thank CIMNE staff for their commitment and hard work during the home confinement period and in the process to recover safe face-to-face activities.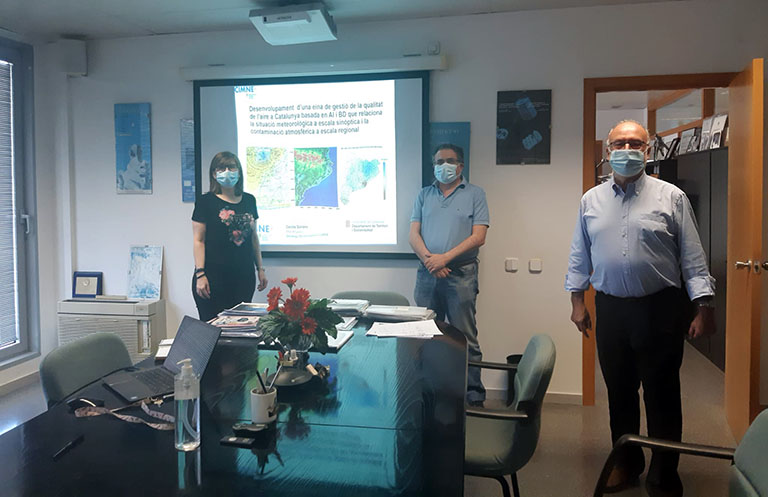 Meeting on Atmospheric Risks. Participants: Cecilia Soriano, Francisco Zárate and Eugenio Oñate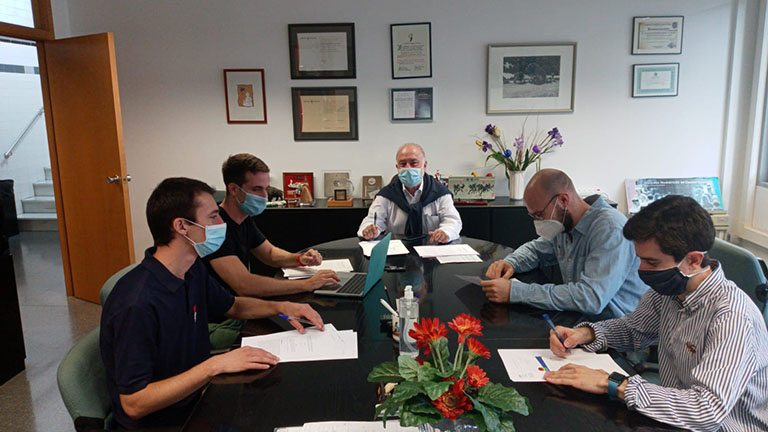 Paper review meeting at CIMNE premises in Barcelona. Participants (from left to right): Miguel Masó, Albert Puigferrat, Eugenio Oñate, Guillermo Casas and Ignasi Pouplana