New Park Bowling has implemented two OKO technology solutions: the OKO Virtual Waiter and Magic Stickers. From now on, customers who are bowling will not have to go to the bar to place their order. By scanning the Magic Stickers placed on the tables of each bowling alley, they will be able to order directly from their phones and the order will automatically arrive at the bar. In this way, customers will not have to queue to order.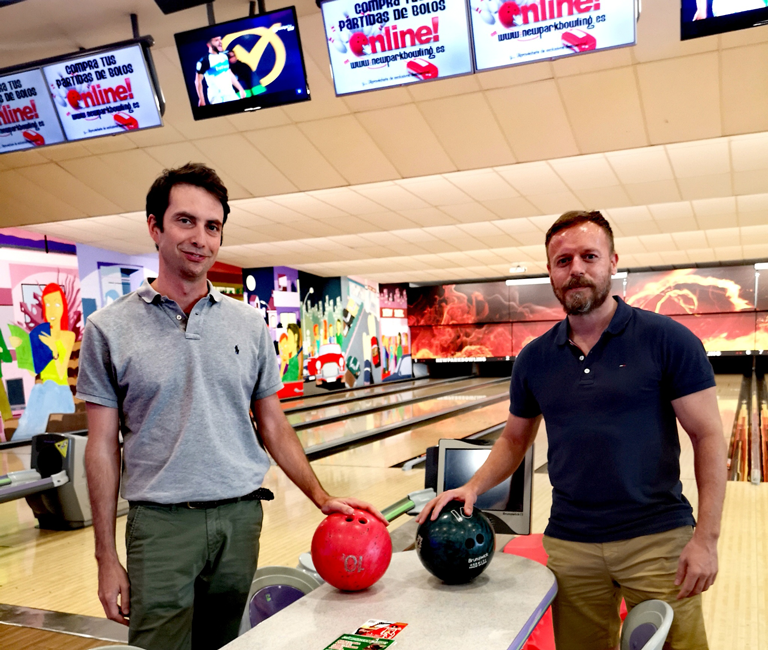 Eugenio Oñate Hospital, Chief Operating Officer at OKO Business, and Jordi Jiménez, CEO at OKO Business
Project overview
Installation and commissioning of the Virtual Waiter system at the 35 bowling hall tables.
Integration of bar products in the digital menu.
Installation of console receiving orders OKO Display 15" in the kitchen.
Advice and training for the New Park staff.