CIMNE has renewed the TECNIO accreditation for the period of 2020-2023. CIMNE is a research centre specialized in numerical methods in engineering and, in 2017, it was recognized by TECNIO as an entity that generates and transfers new technology to the company by conducting custom R & D, such as direct marketing technologies developed.
When this concession was granted, the general manager of CIMNE, Anna Font, valued it as a good opportunity to enhance the position of the centre and highlighted that "being TECNIO gives us more visibility as a technology supplier".
In these past three years, the position of the centre has continued to consolidate and, in December 2019, it was also recognized as a Severo Ochoa Centre of Excellence by the Ministry of Science, Innovation and Universities.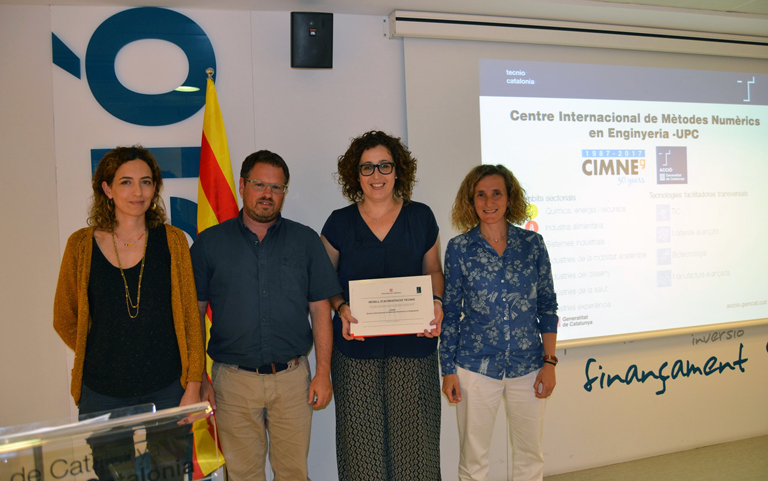 Archive photo (2017). From left to right: Director of Technology Transfer Division at ACCIÓ, Ana Simó; Manager of CIMNE Tecnología, Javier Marcipar; General Manager of CIMNE, Anna Font; and Director of Business Innovation Division at ACCIÓ, Mariona Sanz