At the end of 2015, the Instituto de Trastornos Alimentarios (ITA –Eating Disorders Institute–) incorporated the app TCApp, developed by HealthApp to improve the treatment by using technology. Some months later, according to La Vanguardia reports, the application has already 800 patients and is used by 30 therapists.
What is exactly TCApp?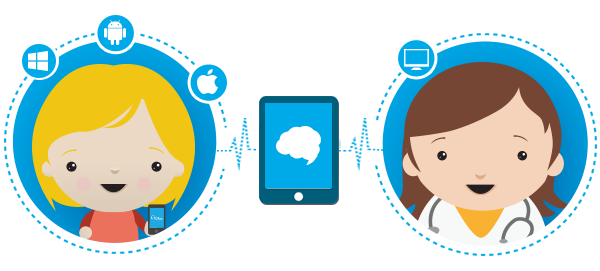 TCApp is a HealthApp product designed for accompanying the patient within an Eating Disorder Therapy (like Nervous Anorexia, Bulimia or Binge eating).
Currently the most accepted and reliable therapy to treat this type of mental disorders is a cognitive behavioral therapy (CBT). This kind of therapy demands to register, typically in paper, the thoughts, feelings and behavior that the patients has throughout the day for each day until the next visit with the therapist. This information is used to analyze the evolution of the patient and to carry on the future treatment.

However, it is very common that the patients (in most cases teenagers) end up not filling out the forms because they don't bring it along with them all the time or just because it is kind of boring. This fact is clearly detrimental to the CBT and obstructs the right evolution of the patient. The mobile application TCApp allows an easy, dynamic and more fun way to register this kind of information by using a supportive link between the patients and their clinicians.
Parts of TCapp
App
TCApp is an application to improve links between patients and therapists in eating disorders therapies developed by Healthapp, SL. The company, created in 2013, is 15% owned by CIMNE Tecnología SA.
Backoffice
The back office is a web access service for the therapists that allows them to connect with their patients. Therapists can send personalized positive reinforcement and activate games, songs, videos, etc. to each patient. Therapists can also have a bidirectional synchronization with the patient's app, register new patients and obtain a detailed information about patients and their activity.
Further information