On 10th June, 2022, was taken place a Lab Meeting of the project PECT InnoDelta. It is a territorial specialization and competitiveness project financed by the Government of Catalonia and the European Commission through FEDER funds. Its mission is to create a laboratory territory of the industrial network to promote environmental, social and economic sustainability solutions.
Postdoc at Geomechanics group (France, 1983)
François Diaz-Maurin
Geomechanics group
François Diaz-Maurin is a postdoctoral researcher since April 2022. He has joined the Geomechanics group of CIMNE. In his new position, the researcher is developing advanced discretisation methods for the simulation of incompressible flows. His work is mainly focussed on efficient solvers for large-scale problems.
FPI-Severo Ochoa PhD at Structural Mechanics (Colombia, 1981)
Karen Casallas
Structural Mechanics group
Karen Casallas is doing a doctoral thesis at CIMNE funded by the Ministry of Science and Innovation through a grant for pre-doctoral contracts for the training of doctors 2020. Supervised by Eugenio Oñate and Ignasi de Pouplana, her PhD thesis is entitled "Finite element methods for solid-pore fluid coupled problems in multi-fractured porous media". Within the civil engineering program of the Technical University of Catalonia, it is planned to be completed by February 2025.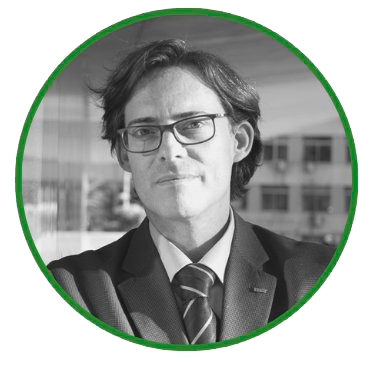 Participation of Sergi Saurí in Logistop
On 7th July, 2022, Sergi Saurí, leader of the CENIT Group for Innovation in Multimodal Transport, participated in Logistop, an event about mobility in cities and digitalization. Under the title "Mobility in cities: Future forecast and possible solutions in the field of logistics", the state of art of the transport sector, complicated by the number of players involved with differing interests, was dicussed.
Pedro Torrijos is a storyteller. Architect and musician, every Thursday at 8:30 p.m., he talks about the history of particular places through his Twitter thread #LaBrasaTorrijos. This is an online outreach initiative that has captured the attention of thousands of readers and has received international recognition.
From 4 to 8 July 2022, the 1st edtion of the CIMNE Summer CIMNE School has taken place.
This is a training intended to be an excursion into artificial intelligence and machine learning. Adressed to CIMNE PhD and Postdoc community, this four-days course has been an inmersive theorical and practical training.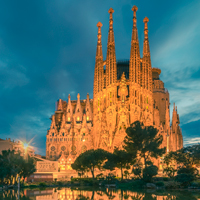 IABMAS 2022 will be held in Barcelona, Spain in July 11-15th, 2022, at the Vertex Conference Hall (Technical University of Catalonia -North Campus). The objectives of the congress are to address all aspects of bridge maintenance, safety and management. Specifically, it deals with bridge repair and rehabilitation issues, bridge management systems, etc.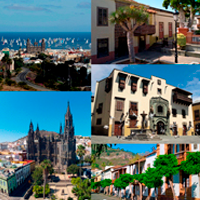 The Congress of Numerical Methods in Engineering (CMN) 2022, to be held from 12 to 14 September 2022 in Las Palmas de Gran Canaria (Spain), will be a forum where the most relevant scientific and technical works in the area of numerical methods and computational mechanics are collected, as well as their practical applications.
Centre Internacional de Mètodes Numèrics a l'Enginyeria © 2022