September 21st 2006, Barcelona Spain

CIMNE held the project's kick-off meeting with the representation of all the project participants and the European Commission's Project Officer.

The need of developing a project like RAMWASS was pointed out by CIMNE's Director, Prof. Eugenio Oņate and presented the main aims that this project should accomplish.

Gilbert Peffer, RAMWASS project coordinator, gave a general overview of the work plan and the work packages to be performed during the first 6-month period, where the specific objectives, goals, tasks and results for this period of time where identified. Each project partner introduced their organizations and the tasks each one of them will be performing.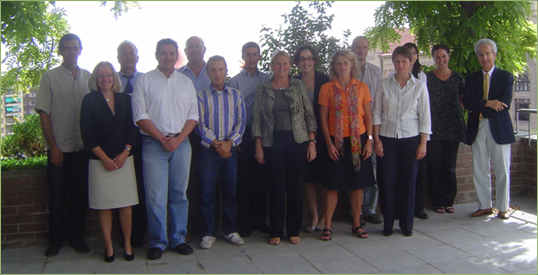 For a detailed description and the minutes of the kick-off meeting, please go to the following link and introduce your username and password (members only).
http://www.cimne.com/ramwass/telework